LDOT News
The evolution of Lighting.
By Ingmar Klaasen
19/08/2022
Lighting is always evolving. Reflecting back on when the LED was first introduced and highly criticised, to how it is now the norm, Martin Klaasen wonders where the evolution of lighting will take us, and where the Lighting Design of Things will come into this at the Light Middle East 2019 …
Martin Klaasen, CEO & Founder of Lighting Design of Things, was a guest speaker at the Light Middle East Exhibition 2019. Martin used this platform to speak about the convergence of the Internet of Things (IoT) and architectural lighting design, and how their latest innovation, the Lighting Design of Things can help to bridge this gap.
Martin begins by discussing how it was only around 15 years ago when LEDs first came out and were highly criticised, yet now it is common that most people are on their 3rd or 4th generation of LEDs, as they have been proven to dramatically reduce energy consumption and lifespan.
He argues that things are still changing, with the lighting industry about to reach a 'Kodak moment', as it fails to keep up with how it is moving from a product driven to a service driven industry. Martin states: "The lighting design sector will have to reinvent itself, the world is changing, technology is changing, and so is the profession of lighting design. The lighting point of the future will be a digital communication and data hub that will require a new breed of lighting designers. Connectivity is one of the key growth sectors in the industry. Over the next five years about 900 million devices will be connected worldwide, a 10-fold increase from today. Lighting will play a major role in this."
They went on to discuss how technology is affecting the future of lighting design, stating: "The world of IoT is vast and it can be a confusing one. We're dealing with rapid changes in technology and entering the age of mass data. This will have an impact on the way our lighting design services will be delivered, and it is vital to understand how this new world of data analytics will impact lighting design."
They put forward various ways this is currently and will continue to affect the lighting industry. Firstly, the convergence of architecture, data analytics, and lighting into one platform opens up huge opportunities to evolve alongside consumer needs, offering new products and services. Cross industry partnerships will be vital to be able to keep up with this technology.
They also discuss the drive for sustainability, as consumer demand is looking at the importance of pursuing sustainable development to create maintainable businesses and strategies. This includes: reducing co2 emissions; energy savings; optimising use of spaces; and maximising use of resources.
Companies are starting to deliver Software-As-A-Service, which when combined with lighting is an end-to-end solution. Several pilot projects have already begun incorporating the as-a-service model in lighting. One of the best examples to date is Schiphol Airport, Amsterdam, where the airport has a 15-year lease on the lighting installation, which is fully looked after by a consortium led by Philips/Signify.
Unlike the current online experience, Web 3.0 will use Artificial Intelligence to make searches smarter. By applying context, Web 3.0 will be able to filter through irrelevant information to deliver a personal, specific set of results. The IoT plays an important role in enabling this next generation of the internet. IoT-ready and IoT-capable light fixtures will be part of this advancement, capable of meeting the needs of the user by applying context and filtering through multiple layers of information to deliver a personal, specifically curated outcome.
Data value platforms help to inform organisations about the value of their data. However, as smart lighting continues its advance into connected spaces and the IoT builds momentum with commercial enterprises, IoT-enabled lighting fixtures form part of the overall data collection and data analytics platform and hence demands the same level of security as the GDPR and certification requires.
Blockchain technology establishes trust networks, improves efficiency and transparency, and reduces friction and costs. Blockchain technology can allow millions of energy devices, including lighting, to transact with each other at the electric power distribution edge, with instances of this happening in lighting projects around the world. Lighting is the ideal host for rolling out IoT and data infrastructure, as lighting points are available in most infrastructures.
Looking to the possibility of the future of lighting design, Martin states: "There is a trend for personalisation and automation. Voice-based assistants can also collect data as an IoT device. It is only a matter of time before this is deployed on a commercial scale. Smart-enabled lighting of the future could have voice-commands built into the light fitting without having to go through a wireless speaker. Personalisation and customisation is an increasing customer requirement that needs to be satisfied without increasing costs or waste."
What Martin emphasises, is that lighting designers should remain in control, stating: "There are roles that only an experienced lighting designer can fulfil, and therefore we are proposing the new role of the lighting designer of things, to manage and facilitate the integration of IoT features and data infrastructures into the overall lighting design approach.
"We understand there are barriers for lighting designers to be able to do this, which is why we have designed our 'Menu of Things' tool, to help clients understand what is currently possible within the realm of technology and how it can fit in with their current project. Clients can narrow down the IoT requirements and aid in decision making."
Latest News
We have a need in today's modern world for everything to be c... By Ingmar Klaasen
19/08/2022
Read Story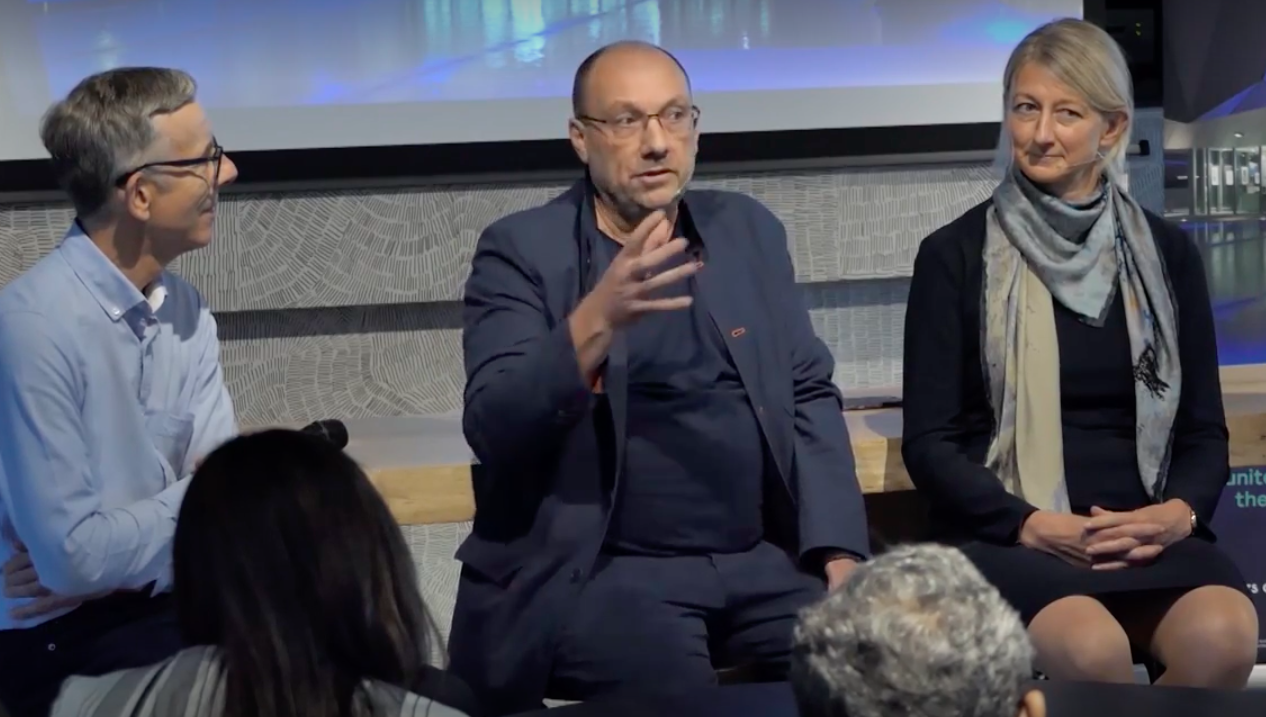 Speaking at the Pioneers of Light in Amsterdam, Martin Klaasen, CEO... By Ingmar Klaasen
19/08/2022
Read Story