Menu Of Things
Find smart solutions for your next project
Start a Project
Build an in-situ representation of your project and parameters to which any proposed smart solution is to be implemented
View Saved Project
Continue or edit a project you've already started.
Creating a Smart Project Brief
Find tailored smart solution for your next project
Menu of Things - Get Started
The Menu of Things (MoT) is a facilitation tool used to build a thorough representation of your project's attributes forming the basis on which any proposed smart system is to be implemented, connected or replaced.
Through a simple step-by-step process, you will be taken through the elements you may need to consider as part of the projects overall system design. Your inputs and selections will then be consolidated in a Data Brief that can be used to integrate smart systems into your project.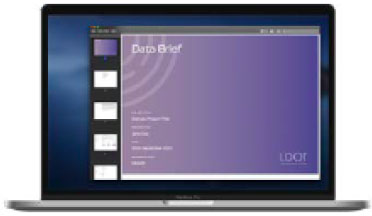 The Data Brief
Establishing a comprehensive Data Brief is a 3-step process:
1. a summary of projects objectives & preliminary solutions including components needs to carry out
2. a proposed set of solutions options for review, selections refined & expanded in consultation with LDoT
3. a formal consolidated proposal of the system design and solution, bringing it all together for procurement & integration with right partners to undertake project deliverables